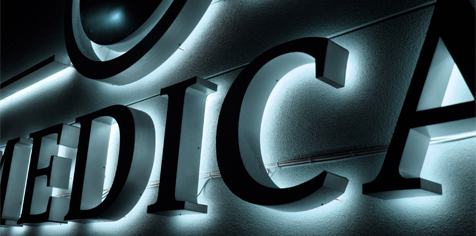 Privacy policy
Processing of personal data at PO Medica AB
When you use our website or otherwise contact us, for example throught the purchase of our products/services or register for a course, PO Medica AB will keep your personal information. Below you will find information about the type of personal data collected, the reasons why we collect the information and your rights regarding the processing of your personal data.
The purpose of our data collection and the types of data we collect
We collect and process your personal data for different purposes, depending on who you are and how we get in touch with you. We collect personal information for the following purposes:
Submit marketing materials, such as newsletters and information about our business.
Answer incoming requests: Name, phone number, e-mail address and other personal information that may be required for this. The treatment purpose is based on the legitimate commercial interest to assist you with your request.
Extradition of personal data to others
We will not disclose your personal information to others if there is no legal obligation for such information. Examples of disclosure may be an agreement with you or legal basis in the law instructing us to disclose the information.
Storage period
We only store your personal information as long as necessary for the purpose for which the data was collected. This means, for example, that personal data based on your consent will be deleted if you withdraw your consent.
Your rights when we process your personal information
You are entitled to access, correct and delete your personal information processed by us. You can read more about the scope of your rights on the Datainspection webbsite: www.datainspektionen.se. To use or claim your rights, you must contact us using the contact details below. We will respond to your request as soon as possible. You can always withdraw your consent to our processing of your personal information.
Complaint
If your opinion is that our processing of your personal information does not conform to the described manner here or otherwise that does not comply with the General Data Protection Ordinance (GDPR), you may file a complaint with the Datainspection. You will find information how to contact the authority on their website www.datainspektionen.se.
Changes
In the event of a change in our services or an amendment to the Personal Data Processing Regulation, this may lead to changes in the information contained here in.
Contact
PO Medica AB
Sparsörsvägen 1
S-513 50 Sparsör
Sweden
Phone: +46 (0) 33-266800
E-mail: info@po-medica.se
VAT-number: SE556547619801
For further questions regarding our processing of your personal information, please contact us.